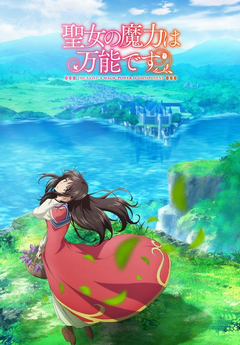 The anime adaptation
has begun airing!
Check out the airing time on Anichart!
44 articles since Feb 5, 2021
95 images uploaded since Feb 5, 2021
1,103 edits made since Feb 5, 2021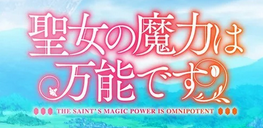 Welcome to the The Saint's Magic Power Is Omnipotent Wiki!
Your online source for information on the Anime,Novel and Manga of
The Saint's Magic Power Is Omnipotent. We are currently editing:
This wiki is currently under construction, so feel free to help out.
We're a collaborative community that anyone can edit. Click the edit button at the top of any page to get started. Stub pages are a great place to get started if you want to help out!
The Saint's Magic Power Is Omnipotent Wiki is a Anime ,light novel and manga series

Wiki: Rules • Admins
Series: Anime • Light Novel • Manga • Characters



Sei, a 20-year-old office worker, is whisked away to a whole new world. Unfortunately for Sei, the ritual that summoned her—meant to produce a "Saint" who would banish the dark magic—brought two people over instead of one. And everyone prefers the second girl over Sei?! But this is just fine by Sei, who leaves the royal palace to set up shop making potions and cosmetics with her newfound magic. Business is booming, and this might not be such a bad life, after all...as long as her supposed Sainthood doesn't come back to haunt her. (Source: Seven Seas Entertainment)
Anyone can contribute to this wiki.
There are other editors who can improve what you contribute. Don't be afraid to jump in and start it!
The optimal visual and social experience on this wiki is available with a free personal Fandom account.
If you have trouble getting started and are new to collaborative editing, check the wiki tutorial.
Expansion of existing pages, maintenance of articles and creation of wanted pages is helpful.
To contribute an article, simply enter the article title in the box below:
You can also be part of the larger Fandom family of communities. Visit Fandom's Community Central!
Community content is available under
CC-BY-SA
unless otherwise noted.